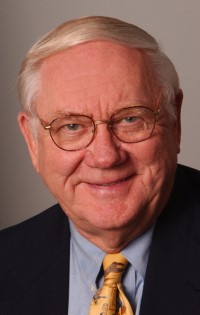 We are honored to present this year's SMS Service Award to Dan Schendel!
Dan Schendel is the Blake Family Endowed Chair Emeritus in Strategic Management at the Krannert Graduate School of Management, Purdue University. His research work was the first to take new empirical directions in the strategy field away from traditional case methods by developing and testing mathematical performance models of strategy in the early 1970s. He has also done work on turnaround strategies, strategy across the life cycle, generic strategies, strategic groups, and planning systems. He is the author of a number of articles and cases in these and other related topic areas that have appeared in numerous leading publications. Dan Schendel is a fellow of the Academy of Management and is the former Dean of the SMS Fellows.
The contributions from Dan to SMS are innumerable. He founded the SMS 40 years ago and his entrepreneurial efforts shaped this association and its scholarly endeavors to this day. We continue to strive to fulfill the mission that he set for SMS, seeking to bring back the executives and consultants to preserve the unique culture and conversation that he invoked. The Strategic Management Journal, which he founded and led as editor for decades, is still the primary outlet for the field's most influential work. We are unable to imagine the state of the field or the Society without Dan's many contributions, which exmplifies the magnitude of his accomplishments and service to the field.
We invited Dan to participate in a recorded interview with Ryan Reeh, SMS Senior Publications & Content Strategy Manager.